Come visit our new location in downtown LaGrange!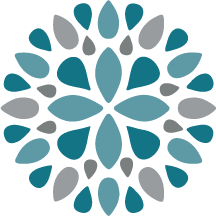 Hello Beautiful Advanced Skincare
& Day Spa
Serving the La Grange, TX area for 18 years. We enhance the wellness and natural beauty in every individual we touch, by providing innovative medical spa services and superior patient care. We strive to offer the latest treatments and techniques, ensuring our clients receive the most effective results and are empowered to feel comfortable, confident, and beautiful in their own skin. We also believe in the positive impact of mindful relaxation, hence, we offer therapeutic massage services to promote well-being, reduce stress, and contribute to our clients' overall health.
520 W Colorado Street
La Grange, TX 78945
Come browse our retail area for Skin Script and other professional skin care products, bath accessories, wellness enhancement products and great gift ideas.
The Newsletter
Never miss an update. Get our newsletter and exclusive deals!
---
By submitting this form, you are consenting to receive marketing emails from: . You can revoke your consent to receive emails at any time by using the SafeUnsubscribe® link, found at the bottom of every email.
Emails are serviced by Constant Contact
520 W Colorado Street
La Grange, TX 78945
CANCELLATION POLICY
***Anyone wishing to cancel or reschedule an appointment must do so at least 24 hours before the appointment.
No shows or cancelling in the 24 hours before the appointment will result in a $50 charge to your account.